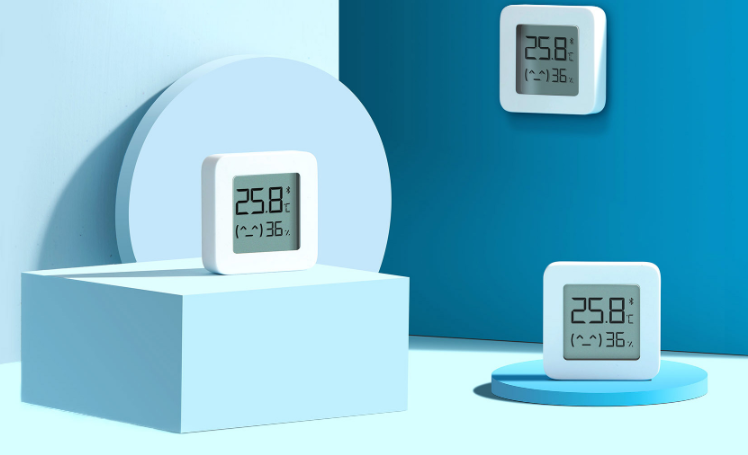 The original Mi Home Bluetooth Hygrothermograph 2 has a round LCD screen but the new model ditches it for a square ultra-low-power screen. The casing itself has rounded corners. The new model ditches the AAA battery for a CR2032 coin battery. Unfortunately, it doesn't show the battery level as its predecessor does.
There is a built-in Swiss Sensirion high-precision temperature + humidity sensor that can detect up to 0.1°C changes in temperature and up to 1% change in humidity.
The Mi Home Bluetooth Hygrothermograph 2 can be configured via the Mijia App and has been designed to work with related products such as the air conditioner, the air humidifier, and the heater. All the aforementioned products can begin to work or get turned off at a preset temperature.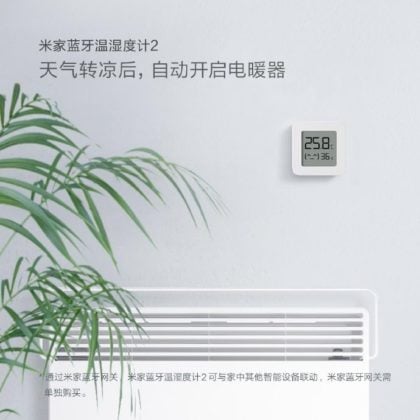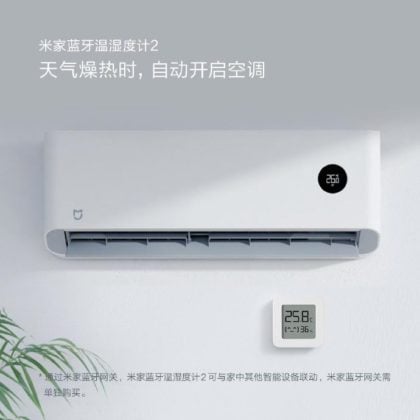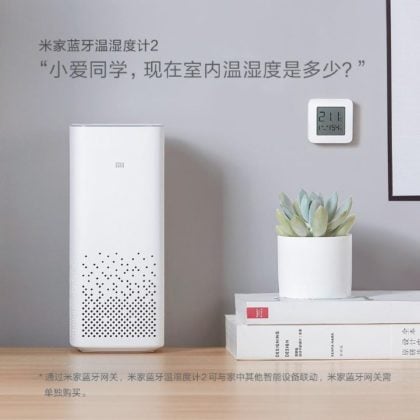 For example, the air conditioner can be configured to turn on automatically when the indoor temperature increases to a certain level. You can also have the heater kick in if the temperature drops during the night. This saves you the stress of manually turning on or off any of these other appliances that are supported by Mijia.
The Mi Home Bluetooth Hygrothermograph 2 also has a baby mode that will notify you when the temperature and humidity exceed the range for your baby. Xiaomi says it will not only send you a notification but also provide suggestions on what to do.